Taxation employee union files 'bad faith bargaining' charge against CRA as PSAC gears up for strike votes
https://www.hilltimes.com/2020/03/04/taxation-employee-union-files-bad-faith-bargaining-charge-against-cra-as-psac-gears-up-for-strike-votes/238262
Members of PSAC, Canada's largest public service union, held rallies and sit-ins across the country to mark the fourth anniversary of Phoenix and the lack of new collective agreements.
Public Service Alliance of Canada members hold a demonstration outside Prime Minister Justin Trudeau's office in Ottawa on Feb. 28, to mark the fourth anniversary of the problem-plagued Phoenix pay system. The Hill Times photograph by Andrew Meade​
The fourth anniversary of the problem-plagued Phoenix pay system has come and gone, and as Canada's largest federal public sector union remains without a new contract, union leaders are busy gearing up for strike votes across the country.
And in the midst of rallies and sit-ins across Canada, the Public Service Alliance of Canada's second largest bargaining unit, the Union of Taxation Employees (UTE) announced they had filed a bad-faith bargaining charge against the Canada Revenue Agency (CRA) with the Federal Public Sector Labour Relations and Employment Board (FPSLREB) on March 2 in response to an all-staff email sent by the CRA regarding negotiations on Feb. 14.
The email, signed by CRA commissioner Bob Hamilton as well as deputy commissioner Christine Donoghue, says they "believe it is important to clarify some facts regarding economic increase proposals in the current round of negotiations, which is a key component of all collective bargaining."
"It is true the Canada Revenue Agency (CRA) has not formally presented an economic proposal to the Public Service Alliance of Canada–Union of Taxation Employees (PSAC-UTE) in this round of bargaining to date," according to the email. "The PSAC-UTE still has over one hundred outstanding bargaining demands yet to be prioritized. Given this, and without an estimate of the overall cost of a potential comprehensive settlement, the CRA could not, with clarity, table an economic proposal."
Marc Brière, national president of UTE, told The Hill Times that "if you look at the legislation, it basically says if you have a bargaining agent, if you have a union in the workplace, the two main mandates of a union is to basically do the collective bargaining on behalf of its members and [that] we have duty of fair representation."
"The employer is not supposed enter into any type of direct dealing with the employees when it comes to collective bargaining without at least first going to through the union," said Mr. Brière. "The CRA engaged in direct dealings with our members, bypassing the union, on the eve of an important strike vote that they are nervous about to try to sway people or get in people's heads before the vote to say 'you know what, that's not that bad, there's an offer on the table, why go for a strike vote?'"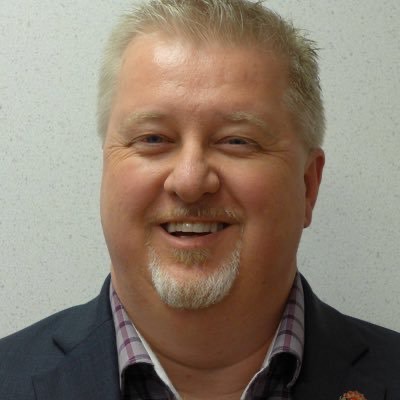 National president of the Union of Taxation Employees Marc Brière says he is 'extremely confident' his union will have a strike mandate following strike votes currently underway. Photograph courtesy of UTE
"We've got to make sure that the buck's going to stop here and they're going to stop doing that in the future, we're going to establish some jurisprudence," said Mr. Brière, who also noted he was "extremely confident" they will have a strike mandate.
UTE began holding strike votes on Feb. 17, following what the union describes as the government's rejection of its wage proposal, its failure to respond with its own monetary proposal, its rejection of proposals to improve work-life balance, increase job security for term employees, and enhance working conditions in call centres.
The Feb. 14 email from the CRA, available on UTE's website, was sent out to employees following the conclusion of Public Interest Commission (PIC) hearings on Jan. 20, in which non-binding recommendations for a contract settlement are expected later this winter. Once an impasse is reached at the bargaining table, a PIC is established to assist parties to resolve disputes and make recommendations for settlement.
According to the all-staff email, during the PIC hearings, the CRA indicated it was prepared to offer wage increases similar to those offered to comparable groups in the public service.
Emma Beaubien, a spokesperson for the Administrative Tribunals Support Service of Canada, told The Hill Times that the bad-faith bargaining complaint is not an impediment to the parties returning to the bargaining table, should they decide to do so.
When asked what the board can do to rectify the situation if the CRA is found to have bargained in "bad faith" by communicating through an all-staff email, Ms. Beaubien wrote "we are not in a position to comment."
The CRA was unable to provide a response to inquiries surrounding the bad-faith bargaining filing from The Hill Times by press deadline.
Strike vote, Phoenix failure at heart of Ottawa rally
Around 100 PSAC members rallied outside Prime Minister Justin Trudeau's Ottawa office on Feb. 28 on a frigid Friday morning to mark the fourth anniversary of the problem-plagued Phoenix pay system. Dozens of PSAC members also gathered in Calgary on Feb. 27 according to the Calgary Herald, with about 30 gathering in Winnipeg on Feb. 19, according to the Winnipeg Sun.
Phoenix has left thousands of public servants underpaid, overpaid or not paid at all since it went live on Feb. 24, 2016.
In addition to wanting a "fair compensation package" for "this Phoenix fiasco," PSAC national president Chris Aylward said the gathered group was also trying to make its voice heard over the ongoing contract talk stalemate.
"Obviously we're sending a message to the Liberal minority government that we're prepared to withdraw our services," Mr. Aylward said at the rally.
"If they don't come to the table and give us a fair and respectful deal at the bargaining table—give us a fair, general economic increase—if we accept what's on the table now, it's actually a pay cut, when you really look at it," said Mr. Aylward. "It's less than the cost of living and that's not acceptable."
PSAC national president Chris Aylward attends a demonstration outside the Prime Minister's Office in Ottawa on Feb. 28, marking the fourth anniversary of the Phoenix pay system. The Hill Times photograph by Andrew Meade
Mr. Aylward said his union will be starting strike votes on March 16 and that it will take six to eight weeks to get through them all.
"The last thing this Liberal government needs right now is any more disruptions," said Mr. Aylward.
Crystal Warner, national executive vice-president of the Canada Employment and Immigration Union, which is under PSAC, told The Hill Times at the rally that she received a cheque in the mail about two years ago for $22,000 that she didn't earn.
"And unfortunately I received it in December, and I was very upset because if I knew that if I didn't manage to pay it back before the end of fiscal, I'd be on the hook for all sorts of nonsense and sure enough, I was," said Ms. Warner. "I'm still feeling the effects of that, my employer has still not taken back that money, and it's a never-ending source of frustration in my household."
Ms. Warner said she was audited for 2017 six times by the CRA—twice last year.
"I have no doubt this year I'm going to through hell again," said Ms. Warner. When asked if she was going to vote in favour of a strike, Ms. Warner said she "absolutely" was.
The government recently backed off from its plan to transfer nearly 3,500 civilian members of the RCMP to the Phoenix system after weeks of staff members and unions expressing concern, according to the National Post.
Minister of Public Services and Procurement Anita Anand, who was tasked with eliminating the backlog of outstanding pay issues for public servants as a result of Phoenix in her mandate letter, wrote "in addressing ongoing pay issues we have reduced pending transactions by nearly 40 per cent and pending transactions with financial implications have been cut in half," in an emailed statement to The Hill Times."While a good deal of work remains, we are making progress and we will not stop until Phoenix is stabilized and the backlog of employee pay issues is eliminated."
According to Sarah McMaster, director of communications for Minister of Digital Government Joyce Murray, who is responsible for spearheading the replacement of Phoenix, "the government of Canada continues to work with stakeholders, such as bargaining agents, employees, and HR and pay practitioners, on creating a long-term, sustainable, and efficient human resources and pay solution that meets the diverse needs of the federal employees across Canada."
Ms. McMaster also highlighted that in September 2019, the government announced that it would invest $117-million to co-design and deliver pilot projects for the NextGen HR and pay system.
"We are about to complete the process of selecting a vendor to work with the Government of Canada on a pilot to test potential solutions against the real complexities of the government's HR and pay requirements," wrote Ms. McMaster. "We expect to provide an update shortly."
P.E.I. public servants take over Minister MacAulay's office
On Feb. 28, union leaders with the Prince Edward Island-area council for PSAC, also staged a peaceful sit-in at Veterans Affairs Minister Lawrence MacAulay's office in Montague regarding Phoenix. Mr. MacAulay has been the Liberal MP in the riding of Cardigan, P.E.I., since 1988.
Dan Aiken, president of PSAC's area council for Prince Edward Island as well as the president of the Charlottetown local for the Union of Taxation Employees, told The Hill Times they, too, were marking the fourth anniversary of the system with demands that included fair compensation for Phoenix hardships and looking to apply pressure for their bargaining demands.
"In my case, as a member of the [UTE], my colleagues and I haven't seen wage increases since the 2015 year, and our collective agreement has been expired since October 2016," said Mr. Aiken.
Mr. Aiken confirmed UTE strike votes had begun on Feb. 17 and "have been moving at a rapid pace," and said it seems "quite likely that our membership will vote overwhelmingly in favour of a strike vote."
"Of course, a labour dispute, a strike action is not anybody's first choice," said Mr. Aiken. "It's certainly not something that people want to have to do, but they're willing to do it in order to accomplish a fair deal."
Mr. Aiken said Mr. MacAulay, who was in Washington, D.C., for meetings at the time of the sit-in, called in and committed to sharing information provided by union members with the Treasury Board president in terms of how people are being affected by the pay system.
"To have so many people in [P.E.I.] who are affected by that, it is an area of concern and we certainly appreciate that Minister MacAulay listened to us, he certainly took in all of the information, and we have faith that he's going to use his voice to advocate for solutions, which is what we need," said Mr. Aiken.
John Embury, director of communications for Mr. MacAulay, confirmed the minister had a "good conversation" with the group last week and asked representatives to "send him a letter as MP and he would make sure to speak with [Jean-Yves Duclos], the president of the Treasury Board."
According to Karl Sasseville, director of communications for Mr. Duclos, "restoring and maintaining a respectful relationship with Canada's public service has been an ongoing commitment for our government," and that they wouldn't bargain in public.
"Let's remember that a decade of Conservative neglect left collective bargaining in a mess—not a single public servant had a contract, and some negotiations has been stalled for years," wrote Mr. Sasseville. "Our government remains committed to reaching agreements that are both fair to employees and reasonable for Canadian taxpayers as we have done with 34 public service bargaining agents in this round of bargaining."
The Hill Times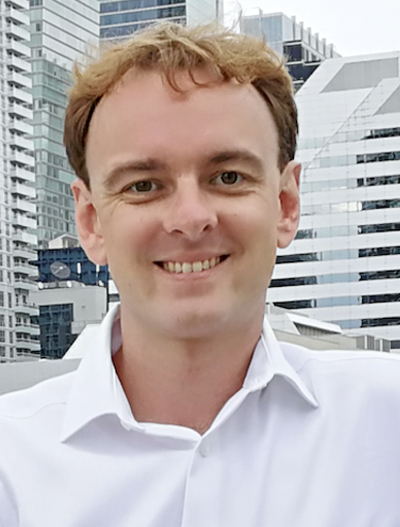 Mike Lapointe
Mike Lapointe joined the The Hill Times in June 2019 and covers the federal public service, deputy ministers, the Privy Council Office, public service unions, the Phoenix pay system, the machinery of government, and the Parliament Hill media.
Follow – mlapointe@hilltimes.com